HOTLINE® Blood and Fluid Warmer: Sustained Performance and Safety
Free content from Smiths Medical ASD, Inc.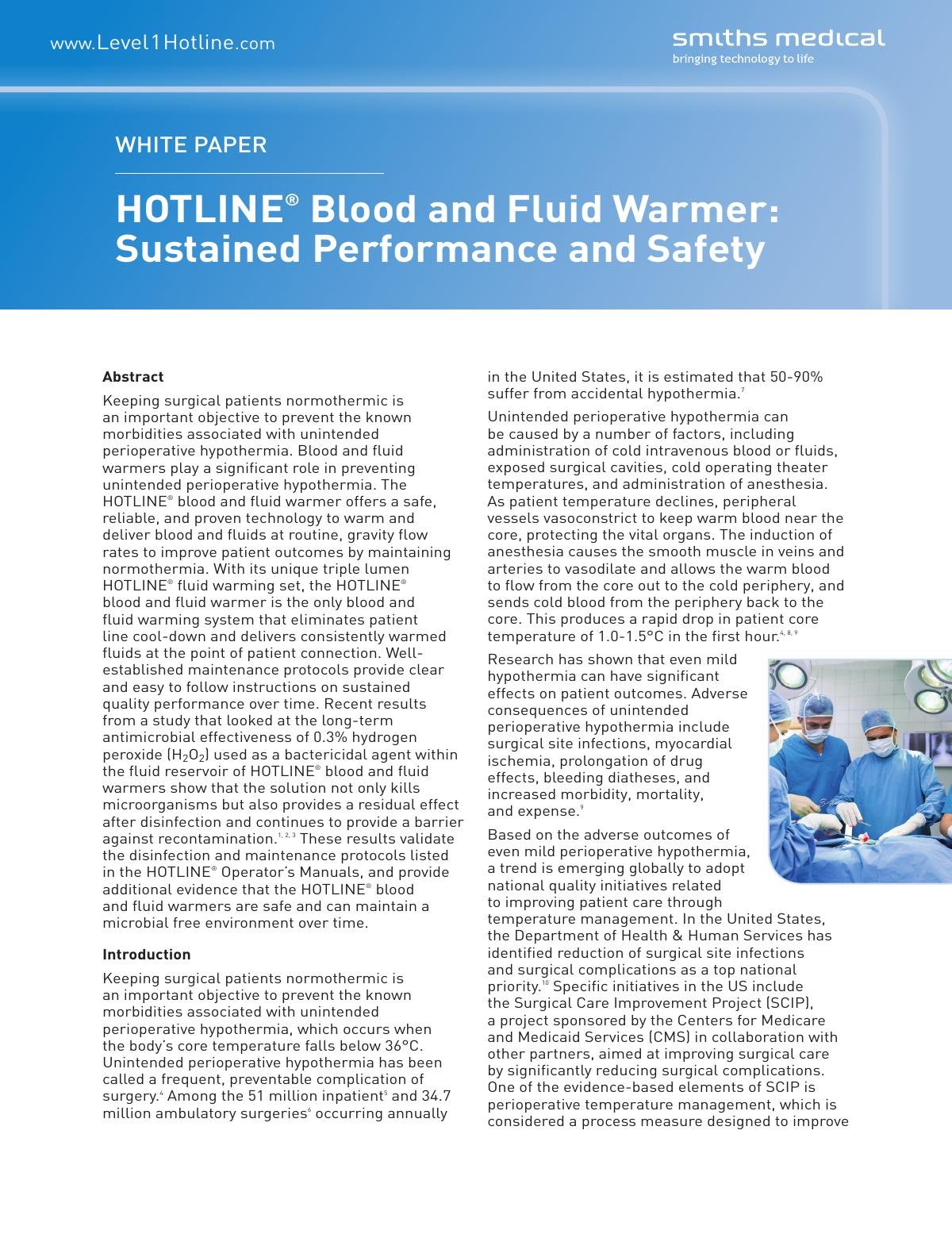 Keeping surgical patients normothermic is an important objective to prevent the known morbidities associated with unintended perioperative hypothermia. Blood and fluid warmers play a significant role in preventing unintended perioperative hypothermia. The HOTLINE® blood and fluid warmer offers a safe, reliable, and proven technology to warm and deliver blood and fluids at routine, gravity flow rates to improve patient outcomes by maintaining normothermia. With its unique triple lumen HOTLINE® fluid warming set, the HOTLINE® blood and fluid warmer is the only blood and fluid warming system that eliminates patient line cool-down and delivers consistently warmed fluids at the point of patient connection. Well established maintenance protocols provide clear and easy to follow instructions on sustained quality performance over time.